Georgia Continuing Education
Training for Counselors
Relevant and engaging training, with knowledge and skills you can use right away!
Counseling professionals in Georgia look to us for continuing education content that is lively and captivating. As a trainer, Dr. Collins is interactive and engaging in delivering training content that is relevant and usable. Over the span of her 20+ year career in this field, she has conducted trainings across the United States and internationally on mental health, substance use, personal growth, integrative care, cultural diversity, treatment planning, organizational leadership, and social justice in counseling. Our full-day and half-day workshops are approved by the Licensed Professional Counseling Association of Georgia for continuing education for LPCs and LAPCs in Georgia. Read the comments at the bottom of this page to see what people have said about our training events.
Visit our virtual training site!

I Am More Than Black: Bio-Psycho-Social-Spiritual Considerations for African American, Afro-Caribbean, and African Clients
Saturday, October 2, 2021 from 9:00 AM to 4:00 PM Click here for October 2nd
OR
Friday, October 8, 2021 from 9:00 AM to 4:00 PM Click here for October 8th
African-American. Afro-Caribbean. African. Generally speaking, members of these cultures are all categorized as Black or African American in a collective racial identity. However, people of African descent in the United States have different lived realities that largely depend on their history and the circumstances by which they or their ancestors came to this country. Culturally responsive counselors will be aware of the individual and collective diversity among African Americans, Africans, Afro-Caribbeans, other immigrants of African descent, and Black mixed-race identities. The counselor's response to the bio-psycho-social-spiritual considerations of the clients' lived realities can affect retention, engagement, and responsiveness to counseling. In this webinar, Dr. Collins discusses the cultures, worldviews, and historical considerations that are important for developing multicultural responsiveness to the diversity of African American and other Black client identities.
OBJECTIVES
1. Identify unique bio-psycho-social-spiritual considerations for counseling African American, African and Afro-Caribbean clients.
2. Recognize the range of diversity within America's Black identities and discuss implications for clinical practice.
3. Explore counseling strategies for identifying and responding to barriers, prejudices, and processes of unintentional bias and stereotyping.
6 CORE live webinar (synchronous) contact hours of continuing education have been approved by the Licensed Professional Counseling Association of Georgia (LPCA CE Approval #2021-08-31-602MLW).
Early Bird Registration
$99.00 until 9-17-21

Regular Registration
$120.00 after 9-17-21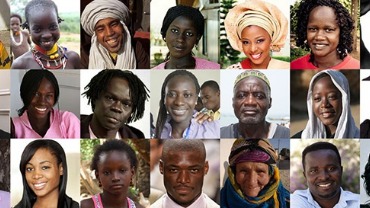 TRAINING TESTIMONIALS
See what training attendees said about past New Seasons' training events.
"This is honestly the most informative training I have ever been to. So much info I will use daily."


"Actually, this was one of the most useful and affirming workshops I have attended in years. Thank you I really enjoyed this day."
"Awesome workshop! I really enjoyed the material and your professional style. Thank you!"
"Excellent presentation!!! Perfect workshop!"


"Workshop was impressive, informative and practical for therapeutic use."


"Very satisfied. I appreciate the wealth of information. I plan to take future courses





with New Seasons."





"LaVerne is an awesome presenter -- engaging, funny, smart!!!"


"I learned so many intervention ideas....that I can use. I also enjoyed the group interactions and plan to utilize the skills learned. In my opinion, the training was well organized and informative.

"






"Excellent! Engaging presentation!

"